Steven Lutzky, PhD, President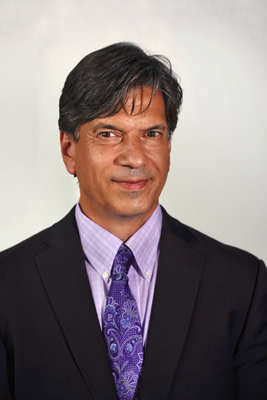 Steven Lutzky has extensive experience designing, implementing and evaluating home and community-based systems for older adults, individuals with disabilities and long-term illness for the federal government, states, and private sector clients.
He served as the Director of Division for Advocacy and Special Issues (DASI), within the Disabled and Elderly Health Program Group, Center for Medicaid and State Operations (CMSO), Center for Medicare and Medicaid Services (CMS).
Steve has also served as the Chief of the Office on Disabilities and Aging within the District of Columbia's Medical Assistance Administration and was a Senior Manager with The Lewin Group.
He received his doctorate in Gerontology and Public Policy from the University of Southern California, Davis School of Gerontology.
Andrew Cieslinski, Associate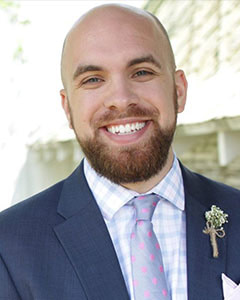 Andrew Cieslinski is an Associate with HCBS Strategies. He joined the team in January 2013 during his first year of graduate school at the University of Michigan's School of Public Health. He has gained a wide range of experience around Medicaid funded home and community based services. This experience includes developing standardized tools for intake, screening, assessment and support planning; development and redesign of 1915(c),(i),(k) and 1115 waivers; successfully working with states to procure a variety of competitive funding opportunities; planning and implementing major projects with States to meet the requirements for federally-funded programs including No Wrong Door (NWD) and Balancing Incentives Program (BIP); implementing and enhancing Aging and Disability Resource Centers (ADRCs); and creating and piloting initiatives to gain Federal Financial Participation (FFP) funding.
Andrew has played a primary role in developing assessment and support planning tools in several states and also conducts literature reviews and policy research and analysis, provides project management support, and assists with the development of a variety of project deliverables. As an Associate for HCBS Strategies, Andrew has been involved in projects for Alaska, Colorado, Hawaii, Illinois, Indiana, Maryland, Minnesota, Nebraska, Oregon, and Texas.
Prior to joining the HCBS Strategies team, Andrew worked as a clinical research assistant at the University of Michigan's Institute of Gerontology. He also has experience working as a lead resident care provider in an adolescent residential psychiatric facility and as a resident aide at an assisted living facility.
Arielle Gillman, PhD, MPH, Senior Analytic Consultant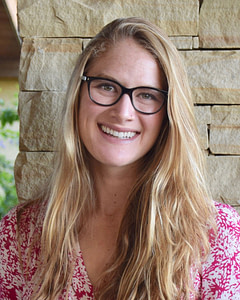 Arielle Gillman joined HCBS Strategies in 2018. Arielle primarily provides data analytic support and quantitative methods expertise at HCBS Strategies to assist with projects involving the development and evaluation of assessment and support planning tools. She has been involved in projects for Alaska and Colorado. Arielle has a PhD in Social Psychology with a certificate in Quantitative Methods from the University of Colorado Boulder and a Masters in Public Health with a concentration in Epidemiology and Biostatistics from the Johns Hopkins Bloomberg School of Public Health
Kristy W. Michael, Consultant
Kristy Michael has extensive project management, meeting logistics, product development, marketing, and grant writing experience. She has conducted statistical data analysis, database creation, policy analysis, and research and literature reviews. She also has extensive experience working with fiscal management services (FMS) to enhance operations.
Prior to joining HCBS Strategies as a consultant, she managed the development and implementation of projects for nonprofit organizations at a knowledge management software company.
Kathy Koontz, R.N., Consultant
Kathy Koontz has over 30 years of health care experience in both the public and private sectors. Her areas of specialty are in analyzing and redesigning systems of care, project management, program development, implementation, and evaluation.
She has extensive experience in performance & quality improvement, Medicaid managed care, home and community based waiver and special needs populations, and children's mental health systems.
Shirley Patterson York, Consultant
Shirley York specializes in the human services areas of policy development, funding and reimbursement, service planning and delivery, financial/operational management, quality initiatives, and organizational leadership/governance.
She has over 30 years of experience in human services. Prior to her consultancy, she held a 10-year tenure as Director for Disability Services and HIV/AIDS at the Minnesota Department of Human Services (DHS).
Sutep Laohavanich, Consultant
Sutep Laohavanich conducts policy and fiscal analysis, systems/process and quality management development, and IT consultation in the areas of home and community-based systems. He has also held roles in the areas of management information systems.
He has Masters of Science in Gerontology from the University of Southern California, Davis School of Gerontology.